View this post on Instagram
Why Choose Us?
We want our services to make our clients feel like they have experienced the best value for choosing us to be a part of their special occasion!
From the quality and range of the products we offer, to the standard of service from enquiry through to activation of the event.
Let's talk about things you should consider when choosing a vendor:
Quality & Best Practice
Bringing your Vision to Life!
Quality & Best Practice
Our Backdrops have been carefully designed to be safe, durable and visually appealing.
We manufacture benchmark grade backdrops, and ensure that they comply with required standards. The skills we acquire couple with the quality materials we use provide premium, resilient, and durable backdrops with metal works powder-coated for superior finish that our products and your events deserve.
Let's talk about safety, we take the safety of you and your guests with a lot of due diligence. We have public liability insurance, we don't take risks when it comes to your safety.
View this post on Instagram
View this post on Instagram
Bringing Your Vision To Life!
Your event matters to us at Hazel Events and we will work with you to ensure your special occasion, is just like you envisioned!
On our initial discussion, it is important to us to understand your event, the theme, colour scheme, no matter how big or small we  is filled with memorable moments.
We offer a large range of props to cater for all occasions, and we update our range based on our clients needs, and trending styles!
Delivering your events with experienced team members, so that you can enjoy your event knowing we have you covered! We ensure we capture all the details about your event when you book with us, and we are there to answer queries and provide you with advice!
What people are saying about us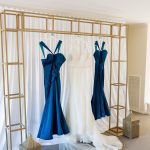 5 Stars! Booked Hazel Events & Prop hire for my wedding
(2 ceremonies). Dee & her team were professional and all props were delivered set up on time.
She was accommodating considering a venue change and always prompt with her replies.
The props hired – Elif Gold Arbor/White plinths/ draping.
High quality props and had many compliments on the set up.
Will definately hire again from Hazel Events & Prop hire.
Thank you Dee!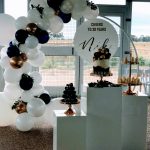 Dee is an exceptional business woman who is very accommodating to her clients requests, large or small. Very much personable which made it very easy to warm to her as an individual as well as her wonderful ideas and advice . Dee and her team were most helpful and would highly recommend. They have wonderful products at affordable prices.
It has been a pleasure following all the amazing new set ups that Hazel Events and Prop Hire have available. Can't wait till the next family event .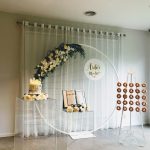 Dee and her team were amazing! They listened to what I wanted and they went out of their way to bring my vision to life. Everything ran smoothly and I received so many compliments on the set up for my sons special day! Their props were of great quality and you could tell Dee really cared about us through the effort she put in to make our everything perfect. She really listens to her customers and truly tries to make your event extra special! Great communication too, I never had to wait too long for her to respond unlike my experience with others. It was a great experience right from our first inquiry, to delivery and down to the last detail of our set up. I can't recommend them enough!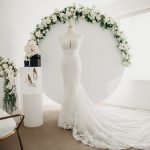 What an amazing set up by Hazel Events Prop Hire! The team were quick and very professional. Dee took the time to understand my vision and bring it to life for my very important event. The props were high quality, beautiful, unique, and took my event to the next level. Thank you so much! Highly recommend Hazel Events!